Karan Johar in Anurag Kashyap's Bombay Velvet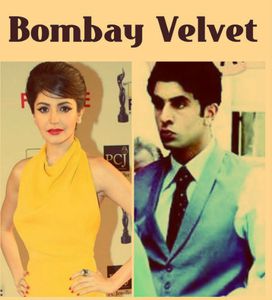 The director who made movies mostly in dark themes like That Girl In Yellow Boots, Black Friday has roped in another director who's famous for making only romantic movies. Karan Johar making his debut as an actor in Anurag Kashyap's Bombay Velvet is already a big news. The ace director and stylist, making his mark on the silver screen, and not behind the camera, this time, have landed himself in the villainous role. That's a double surprise. Karan Johar plays the prominent roles of a media mogul who is set to meddle with the live of upcoming artist having malicious and massive ego. His role has very darker tones. Ranbir Kapoor plays the role of a street fighter.

This movie gives the look of a neo film set in an 80's era. Films such as these have never been created before. Bombay Velvet might just be a pioneer itself in a new genre. Bollywood is experimenting with movies like Mardaani, Bombay Velvet; the audience have a lot to look forward to watch. Karan Johar in his super famous talk show, Koffee with Karan was seen quizzing Anurag Kashyap about his life with his ex-wife, Kalki Koechlin. He had touched some deeper aspects of his relation on the show. Their age-old spat and twitter wars were also talked about.

Anurag Kashyap had revealed how he had always been jealous of Karan Johar for making a lot of money by creating romantic comedies, while Anurag's movies that had tones of reality weren't a commercial success. Bombay Velvet also stars Ranbir Kapoor, Anushka Sharma, and is the first neo noir Bollywood movie of its kind. If Bollywood might be attempting to make a Hindi version of popular neo noir Hollywood like Sin City, Pulp Fiction, etc.

The posters of this movie already look promising. However, they do not look effortless. Based on a book by Gyan Prakash, this movie might have it's own aura surrounding it. Ravina Tondon, the media personality Siddharth Basu, Kay Kay Menon are starring in this movie. This star cast is coming together for the first time on screen.

Karan Johar has something new to give to the audience this time. He is working behind the camera. However, he has done a small role in Aditya Chopra's Dilwale Dulhania Le Jayange; this is the first role in which he would play a prominent character. The hedonist in Karan Johar is going to be steered in a very twisted direction, screwing around people's emotions in this movie. A saga of love, music and mayhem, set in the backdrop of Mumbai. Depicting the life of an ambitious young man, who has desire to live an extraordinary life. His struggle to swim against the tide and beat the odds makes it an interesting movie to watch. It is already reported that Karan Johar is doing a fabulous job as a villain on the sets of this movie. Bombay Velvet is based on the book Mumbai Fables.