Pizza 3D is the remake of an eponymous Tamil blockbuster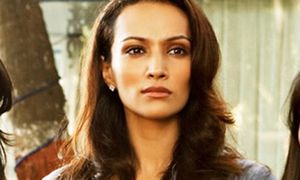 Pizza is an original horror thriller story made in Tamil and later dubbed to Telugu. It will be
remade in Hindi with graphic and 3D effects. It is produced by Siddharth Roy Kapoor, owner of UTV, and husband of Vidya Balan. It is jointly produced by UTV spotboy and Bejoy Nambiar. This is going to be directed by a debutant director, Akshay Akkineni. He is the son of the award winning film editor, Sreekar Prasad who will also be doing the entire editing of this film. This movie stars newcomer of the Isi Life Mein fame, Akshay Oberai, Miss India 2008, Parvathy Omanakuttan, Dipannita Sharma, and Arunoday Singh as the main star cast.

This original movie story is about a pizza boy who goes to deliver a pizza in a haunted bungalow that he is unaware of and gets stuck in all the supernatural incidents occurring in that house. He finally finds a way out and the movie has a twisted end. This movie has all newcomers and not an ensemble star cast. Pizza seems to be a remake of an original screenplay in Hindi. This movie might be unlike any other horror film with the require dosage of eerie elements thrown in. Parvathy Omanakuttan has done only a few regional films in Tamil and Malayalam language. United Six was her first Hindi feature film, that bombed at the box office. This is also a second feature film of Akshay Oberai. His first movie was with Rajshee Productions called Isi Life Mein. It is a coming of the age movie about teenagers and their emotions and conflicts. Working with the UTV banner and a film that requires some serious performance will give him the required amount of exposure as an actor.

He is fortunate enough to bag a movie that will test his acting in this film and gives him a very unique platform to showcase his talent as an actor. Akshay Oberai is from Punjab but he has not yet done any Punjabi film. This 29 year old actor is only one film old and has landed himself a role in a movie that has already been a regional blockbuster.The director of his movie says that he never expected to direct a film that a remake. Therefore, he will
be starting his career as a director, making a remake of a blockbuster by the same name. Arunoday Singh has mostly done independent film and has done some commendable work in movies like Yeh Saali Zindagi, etc.

Dipannita Sharma is a model and an actress. She acted in films like 16 December, Ladies Vs Ricky Bhal, Jodi breakers, etc. She is rumored to have dated Abhishek Bachchan. She was also nominated in the Zee Awards for best supporting actor for the movie Ladies Vs Ricky Bahl. The star cast of this movie does not have any mainstream actors or uperstars. The director is confident that he will be able to pull off a successful remake in 3D.