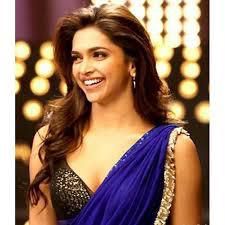 Deepika Padukone She happens to be the daughter of a renowned badminton player, as so we can say that Deepika Padukone has the sports gene in her. She did take interest in the game until she found herself interested in the world of fashion and modeling. Deepika seemed to do quite well in this field with her blessed beauty and toned body that sports gave her. After a while she made her way into the world of Bollywood with all its glitz and glamour. Deepika was soon in the news as the tabloids followed this beauty. She debuted in Bollywood with the film Om Shanti Om starring opposite Shahrukh Khan. Her performance in this film was a big hit with the audience and she clicked with them instantly. After her fan base was formed, Deepika continued to please her fans with her further movies. Deepika's relationship with Ranbir Kapoor was much talked about. She even got the heartthrob's initials tattooed on her back.
This got a lot of attention from the tabloid and her fans, though this relationship didn't last for long. Deepika Padukone did hint that the cause for their break up was Ranbir's Casanova nature. She didn't seem to agree with the kind of lifestyle he was living. She had the tattoo recently removed and also appeared in a controversial commercial focusing on the same. We like Deepika's guts and think she deserves the love from fans she receives. Now, we know that Deepika has been dating actor Ranvir Singh. They both have made several public appearances together and seem happy about their relationship.
Deepika also recently flew down to Spain to see her starry beau who has been shooting there for an upcoming release. Many pictures of the couple enjoying a good lunch were circulating the web world. Their onscreen chemistry for the film Ram Leela was much loved by the audience. Let's see if this Jodi is one that lasts. The latest news is that the actress has collaborated with Van Heusen for a special limited edition of her designs. This was not as surprising as the actress was keen on being linked with fashion from the start. Her sense of style is impeccable as she can pull off almost any look. She looks equally great in Indian wear, as she does in western ensembles'.
She has also been at the top of Mixim's 'Hot 100' list. She also happens to be awarded with the title of 'The Most Fashionable Star' by Filmfare. This actress just doesn't seem to stop in this quest of wowing us with her talent and beauty. The industry has always appreciated her presence. We can only wait and watch if this actress manages to keep her fan base by surprising us with different and challenging roles in the future. There are a very few actors that have multiple talents and we quite seem to admire it. This sports woman did wonders in fashion and Bollywood, let's hope there's more in store for us.